Purple Cloud brings retailers and shoppers closer together.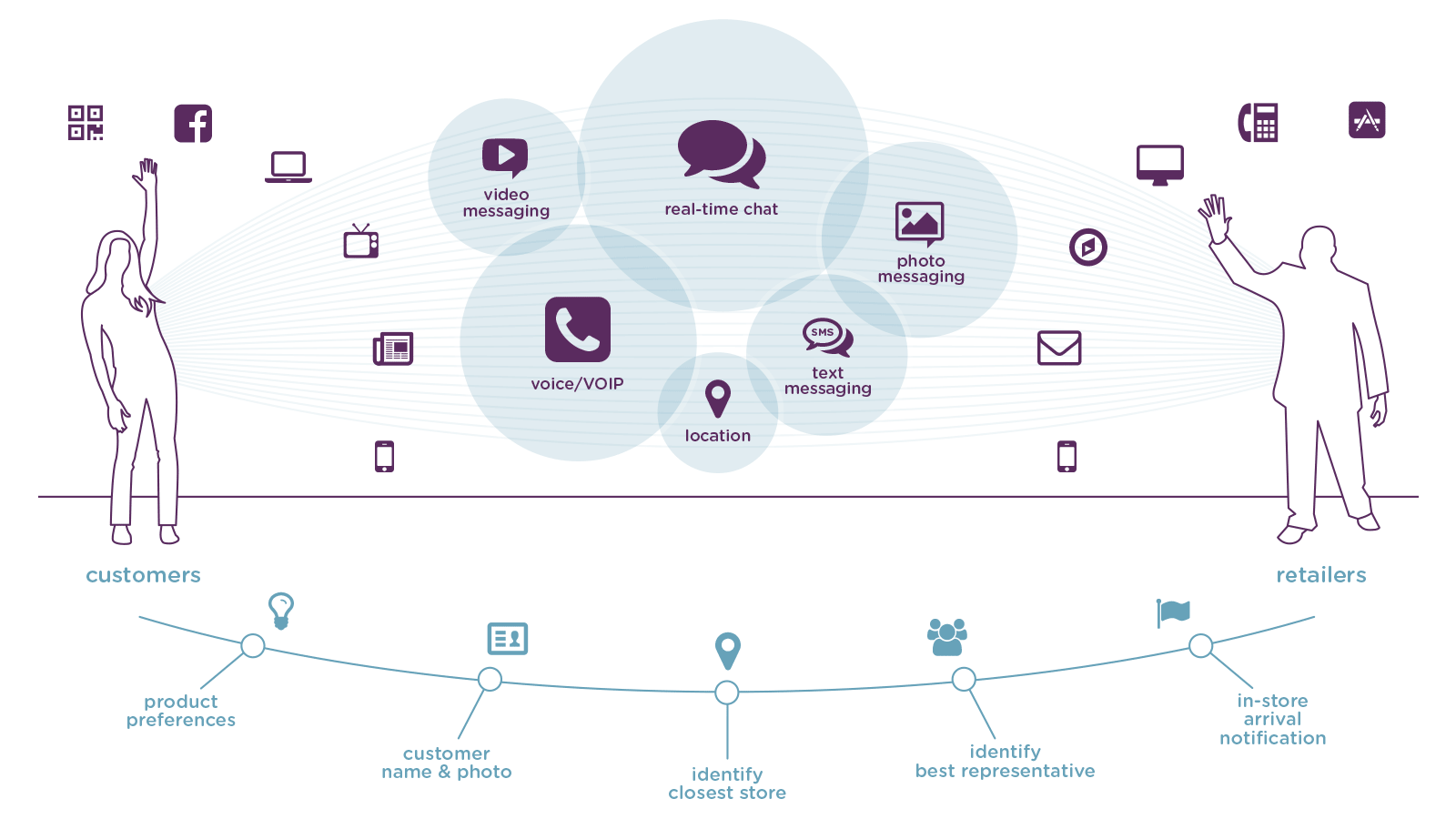 Composed of technology, business, and retail experts, the Purple Cloud team is committed to helping brick-and-mortar retailers expand their reach online. Together, we create meaningful connections with customers in an effort to make buying and selling easier for everyone.
Purple Cloud was founded in 2013 by Josh Shatkin-Margolis. He was in the market for a new television, and walked into a local electronics superstore after doing some research online. He was quickly frustrated by the fact that he had to review all the research he'd already done with the salesperson.
Purple Cloud puts potential customers in touch with the best salesperson for them—which means a big purchase can be made more quickly with less awkwardness.
Prior to founding Purple Cloud, Josh founded Magnetic, a company focused on search retargeting. His experience with search led his team to build the complex logic that connects a customer with the right sales agent—dynamically and transparently.
The Purple Cloud platform is continually evolving to more easily and securely provide the best experience to customers, along with the best information to retailers.
---
Careers
Purple Cloud is one of the fastest growing privately held companies in New York City. If you are smart, enthusiastic, and interested in changing how retailers communicate with their customers, we want to talk to you.

See a demo